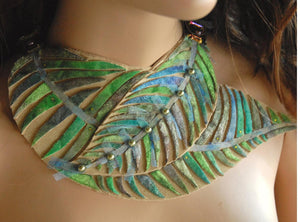 When imagination becomes alive
Behind each Creation
Each creation represents a story. A story that you can't explain with words but that you can feel in your heart.
Personalized Order
Looking for something for someone special? Send me: A Picture of you love one, three of their favorite colors, three words that defines them (Energetic, Loving, Generous...) and their favorite music and animal!
Fill out the Form
Order something unique
As an artist I can create anything you desire or customize a piece that you like to match with your outfit or your taste! So if you would like something unique just for yourself or someone that you love let me know…I will be more than happy to create your own unique jewelry.
I am You
A collection inspired by the magic connection between Nature and Animals with US