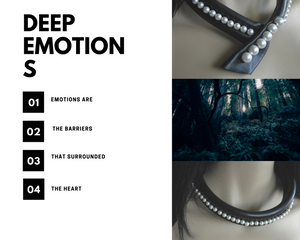 Black leather crystals pearls necklace
Sale price Price $ 189.00 Regular price
Black leather crystals pearls necklace
An amazing and very chic collar made of Swarovski crystals and leather. 
Elements
Swarovski crystal pearls
Genuine Black leather
Size & dimension: 
One size fits all!
The length is
'Deep Emotions' Necklace.
Emotions are the barriers that surrounded the heart.... 
Only one piece available number 625 signed by the artist.